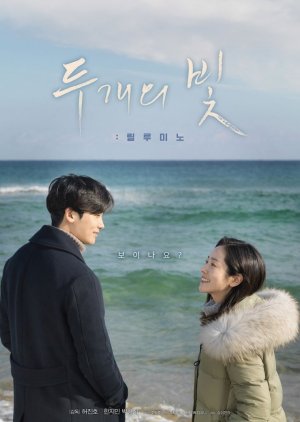 Hi there! Hehe. I just want to share something with you guys. Actually I was looking for something on Youtube just now (konon nak study tapi dugaan datang haha), and suddenly this 'advertisement' grab my attention. Well, maybe because of Park Hyung Sik hihi 😍
Anyway, I think its kind of a good short movie that you guys should watch. It is about a group of people with blindness in a photography club. I got to know some of the types of the blindness that existed, because before this I don't even know that there are different types of blindness. Also a little bit on their life. Though it just a short movie, but its really good and interesting story. I feel like I want to watch more huhu.
And so, that's why I decided to share here to you guys to watch for a while this short movie because I think its worth. I don't know about others, but I know mine. 😊
I have put the video down there so, tengok tauu ! Hehe. (kalau tak boleh ke kecik ke apa, klik gambar atas tu okay 😉)
#MovieReview
🌸🌸🌸
While Insoo was gradually loosing his vision as well as the light of life, meets Sooyoung, a bright and confident woman in a photography club. Will they be able to open their hearts to each other?
Happy watching guys! 😎
p/s: sis tengah final sebenarnya tapi sempat jugak update blog pasal ni lol haha. excited pulak rasa.